Calvin Williams Senior Pastor
Married to Kristyanna Williams and have two children, Brian and Elizabeth.


Grew up in Pearl Ms and attended all 12 grades at Pearl. Went To Hinds CC, Mississippi College and New Orleans Baptist Theological Seminary. Served in bi vocational ministry at a couple of churches before God opened the doors for me to do ministry on a full-time basis. Served as Youth and Recreation and whatever else was needed minister at PBC from 1997 - 2007. In 2007 after graduating from New Orleans Baptist Theological Seminary I was called as senior pastor at PBC and have served here since that time.


I enjoy anything outside.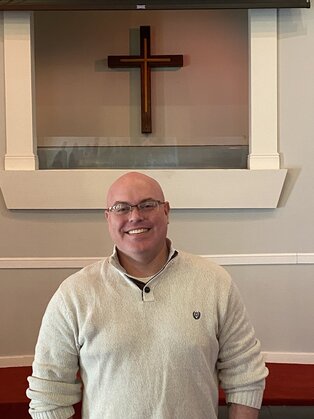 Robert Shows (BJ) Associate Pastor Youth and Children
Family: April (Wife). Peyton (Daughter) and TJ (Son)
About BJ: I come from a small town, Puckett, MS. I married my beautiful bride in '09. Around that time, I began getting involved with our church youth group and felt the call on my life to go in to youth ministry. I continued to serve my church and learn as much as possible. In 2012, God placed my wife and I at the Baptist Children's Village, where we have served for over 6 years. In September of 2018, I answered the call to be the youth pastor here at Pearson Baptist Church. It has been a great journey so far and I am so excited about my future with my new church family!
Hobbies: Sports, Comic Books, and Movies
Time at Pearson Baptist Church: Since September 1, 2018