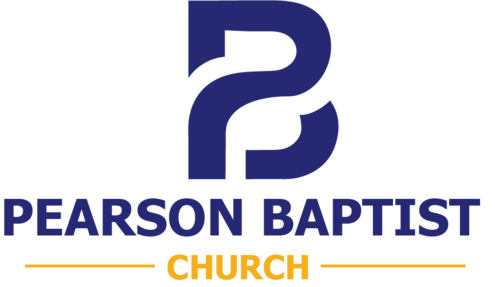 Announcements
New Member Goal for 2023: 24
Actual: 0


March Worship Attendance Goal: 105
Monthly Average - 106
Small Groups Goal - 75
March Average - 77
Greeters for March 19th - Blake's Class and College Class


Sign is on order. Please consider a one time financial gift.
Garage Sale on May 6th. You can start bringing donations to the gym.


Annie Armstrong Easter Offering Goal: $1200
For a full list of all Committee meeting for this quarter click HERE.
If you don't have our App click the link below. This will keep you updated on events coming up.
https://apps.apple.com/us/app/pearson-baptist-church/id1475023910
Sunday Morning Small Groups
Starts at 9:15 AM
Nursery - New Born - 5 years old - Led by Ashley Hinton
Kids - K-5th - Led by Lisa Tanner
Youth - Grades 6th - 12th. Led by Dee Leggett
College - Ages 18 - 24. Led By Jeremey and Anna Watkins
Women's Only - All Ages. Led by Kris Williams
Adult 1 Co-Ed - Ages 25-35 Led by Blake Patrick
Adult 2 Co-Ed - Ages 36-50 Led by Todd Burkes
Adult 3 Co-Ed - Ages 51-65. Led by Don Cockroft
Traditional Class - Explore the Bible - Adult CoEd - Led by Adam Leggett


Senior Adult Bible Study for Life - Thursday @ 10am - Led by Glyndel Bankston


Wednesday Night Small Group Start at 6:00pm


Sunday Morning Worship





David: A Man After God's Own Heart
#6: Loving Others
(2 Samuel 9)


1.) Our love for others is shown by the kindness we extend to them.


a.) Some people are in relationships for their own needs to be met. (Consumer).
b.) Some people are in relationships and they sacrifice their needs for others. (Covenant).




2.) Loving others also includes loving our enemies.


a.) David takes his enemy in as part of his family.
b.) Jesus takes his enemy in as part of his family.


3.) Loving others involves a risk.